Learn more about the forces that act during a movement
Learn more about the forces
that act during a movement
By using a Force Plate, you obtain meaningful data about the forces acting on the body during a movement.
In combination with the video recording, this gives you a more detailed insight into a wide range of movements.
A wide range of applications - the choice is yours!
For your individual force measurement we offer you the possibility to integrate different force plates into our measuring system:
With 2D force plates, the vertical force and the centre of mass (CoM) can be determined.
Using 3D force plates, they simultaneously measure three force components along the x, y, and z axes and three moment components about the x, y, and z axes for a total of six outputs.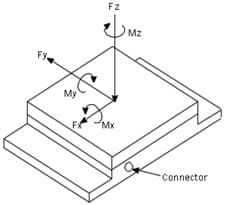 Stationary force plates can be used in the laboratory as a permanently installed unit free-standing, modularly installed or recessed into the floor.
Mobile force plates are available for variable use. They are characterised by high flexibility and portability. 
Single plates are characterized especially by their optimal standing/measuring surface. The focus is on flexibility with regard to different activities and step lengths.  
The advantage of bilateral plates is that both measuring plates can be recorded separately. s way, laterality during movement and the associated dysbalances can be determined.  
Special situations require special constructions:
The swimming start block (e.g. Bertec, Kistler) is used for force analysis during swimming starts and turns.
Equipped with dual force sensing plates, the Bertec start block, for example, measures the forces and moments generated by the individual feet during the start. With additional instrumentalised grab bars and an underwater portion, backstroke starts and in water turns can also be analysed here.
>> Swimming analysis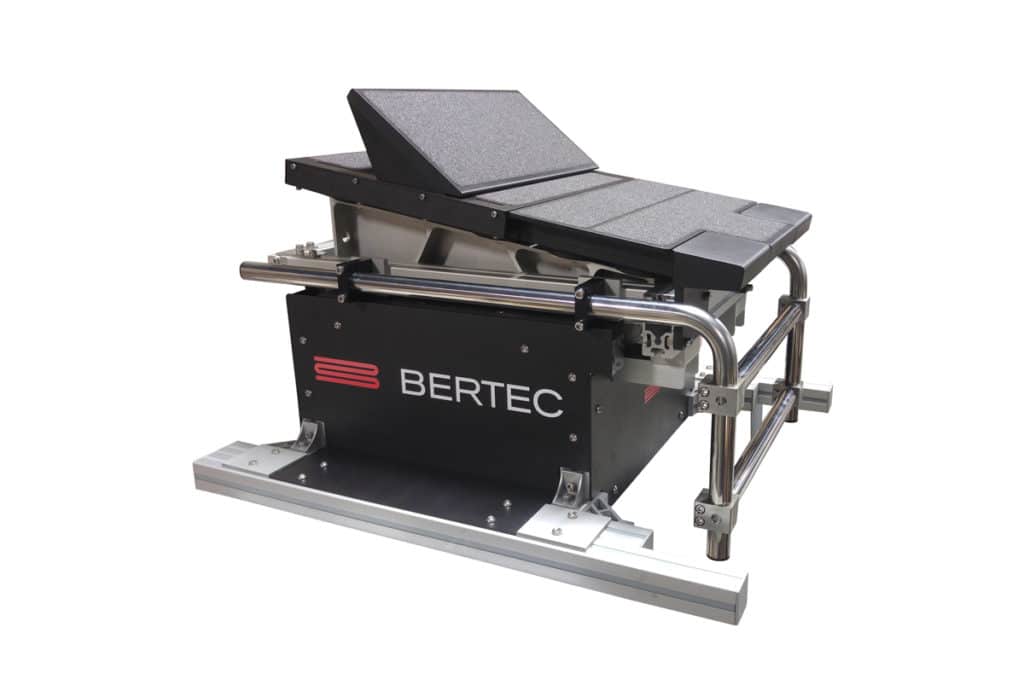 The sprint start block (e.g. Contemplas, Kistler) with 3D force sensors is used to record all relevant forces that occur during sprint starts.
>> Sprint start analysis
With the analysis systems of CONTEMPLAS you can record force data of various movements synchronously to the video – in sports or health sector.