Motion Analysis in sports
Discover the unlimited possibilities for your motion analysis in sports
Whether in training or competition, outdoors or indoors, on land or in water – record the athletic performance of your athletes with TEMPLO®, the motion analysis software.
Extend the functionality of your analysis system individually and according to your needs with additional hardware (e.g. high-speed cameras, external measuring devices) and intelligent software features (e.g. markerless tracking) and gain new insights into athletic movement patterns.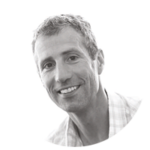 with Dr. Dieter Bubeck - Training Scientist at the Institute for Sport and Exercise Science University of Stuttgart / Olympic Training Center Stuttgart
We had the opportunity to speak with Dr. Dieter Bubeck about the use of TEMPLO® in competitive sports at the Olympic Training Center Stuttgart.
How is TEMPLO® Motion Analysis used in training and diagnostics?
TEMPLO® is primarily used in the diagnosis of jumps and the associated performance parameters. At the Olympic Training Center Stuttgart, the application ranges from status diagnostics in the form of performance tests to the daily recording of individual performance and the derivation of a so-called readiness.
Within this area, all facets are applied to the cadre athletes or talents.
What added value does the use of the system offer you?
Immediate output of the relevant parameters
Stable software for years
Intuitive user interface that reduces operating errors to a minimum
Continuous further development of the system and integration of individual requirements
What is your favorite feature in TEMPLO® Performance Analysis?
I particularly like the ability to test groups of athletes in sessions. In this way, we can test several athletes at the same time in a round-robin procedure, which makes the process extremely efficient.